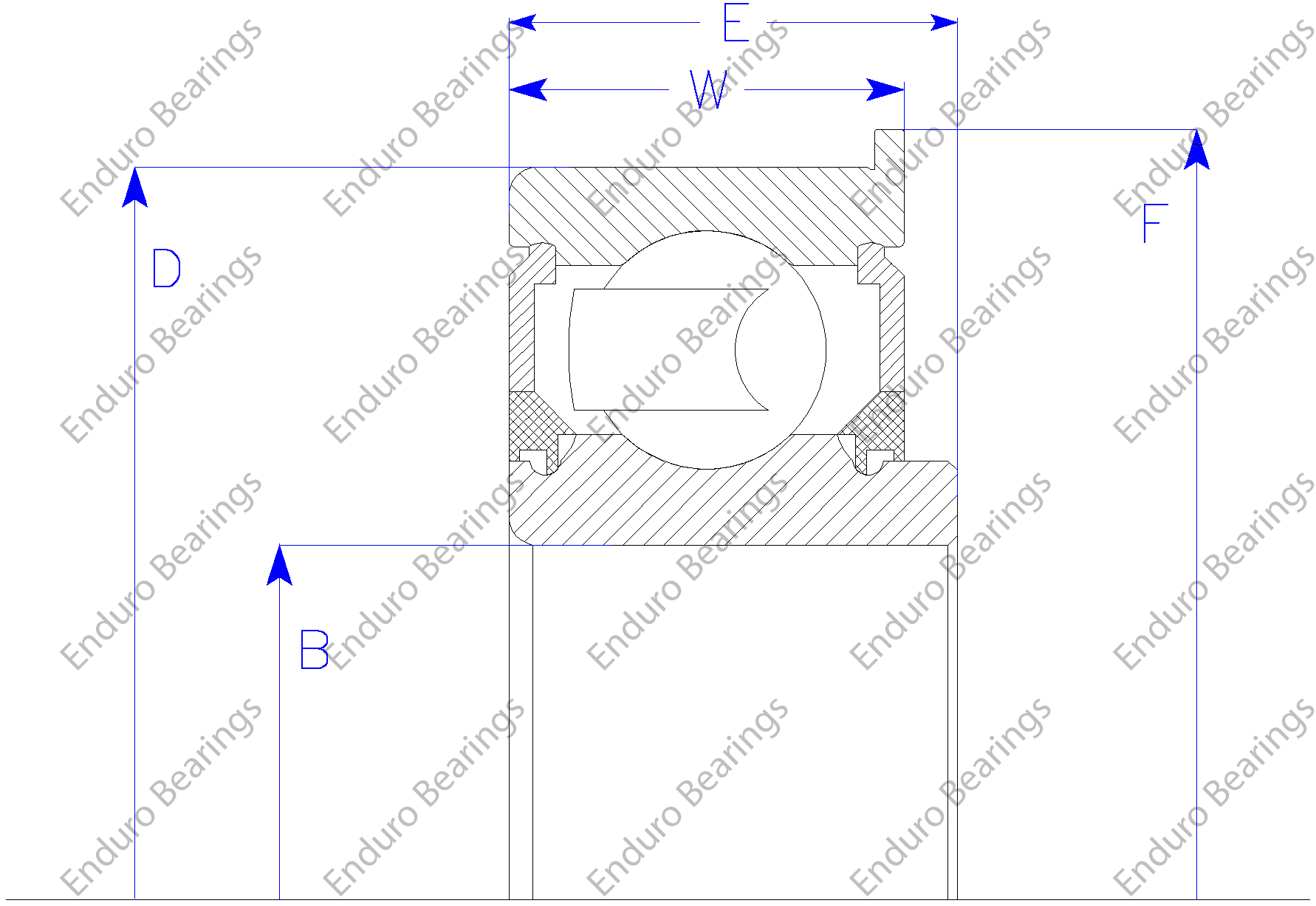 Enduro Commercial Series Flanged Ball Bearings
This series offer a cost saving alternative to precision deep groove ball bearings.
A wide variety of inch sizes is offered.
The combination of inch size dimensions, along slightly wide bore and OD tolerances, allow these
bearings to be mounted on shafts and in housings which require minimal machining.
Additionally, the OD flange eliminates the need for a counterbore or "step"
Just install the flanged bearing into its housing and the flange will position it.
The inner ring also has a generous extension for proper spacing of wheels, rollers etc.
The most common sizes are stock in a flanged version
We can also supply, with lead time:
Special inch sizes
Metric sizes
Unflanged option
| Part Number | RBC | Bore, B | OD | Width, W | Flange Dia. F | Overall Width, E | # of Balls | Ball Dia. | 50 Rev/Min | 100 Rev/Min | 300 Rev/Min | 600 Rev/Min | 1000 Rev/Min |
| --- | --- | --- | --- | --- | --- | --- | --- | --- | --- | --- | --- | --- | --- |
| FB018‑062/1RS | RF3106 | 3/16 | 5/8 | 3/16 | 3/4 | 1/4 | 10 | 1/8 | 180 | 140 | 75 | 55 | 30 |