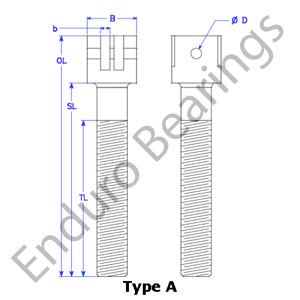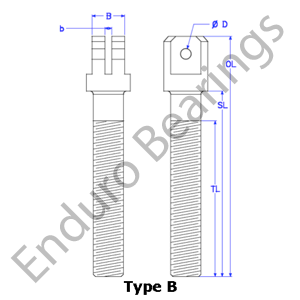 Diagrams are for 3x4 lacing. All patterns/ lacings available.
Leaf Chain Anchors

-Chain anchor/tensioner
-4140 Steel
-Heat Treated 37-41 RC
Special order options include:

-Various anti-corrosion treatments available
-Available from stock or special order
-For leaf chains up to size BL-2088
Type A
-Connects to inner links/ male end.
-Clevis pin effective length (EL) dimension must be greater than dimension B.
Type B
-This type is most versatile and least expensive.
-Connects to outer links/ female end via clevis pin.
-Connects to inner links/ male end via connecting link.